2009 Mar 08: Saturn in opposition
Good observing conditions in February and March
On March 8, the Earth moves through the line between Saturn and the Sun. There is nothing special about the appearance of Saturn on that day, but the observing conditions are generally good in February and March. The rings of Saturn exhibit an opening angle of 2.6° towards the Earth, diminishing to zero in September.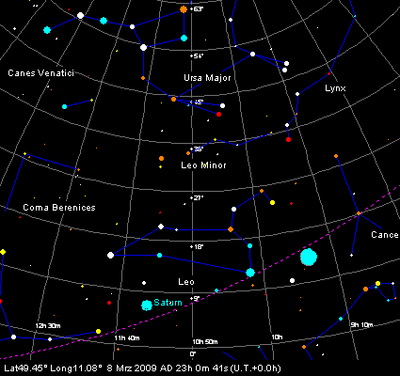 [Graph: StarCalc, A.E. Zavilishin]
The nearly full Moon does not allow for dark skies on March 8, but there are excellent chances to observe the waxing crescent Moon in the evening and Saturn later during the night.
Artikelaktionen